PRECISION PAIN RELIEF IN SAN ANTONIO FL
Call Now For Fast, Effective Pain Relief From:
Physical Therapy Pain Management & Rehabilitation In The Villages
Physiotherapy can be an integral part of any rehabilitation process. It is critical to recovery because there is a need to strengthen the muscles and area that is painful and ensure that the condition is improved.
NEW PHYSICAL THERAPY WITH SWISS SHOCKWAVE THERAPY
Physical therapy (PT) is care that aims to ease pain and help you function, move, and live better. Patients who commonly select our physical therapy pain relief program in San Antonio FL are looking for:
✔ Relieve pain
✔ Improve movement or ability
✔ Prevent or recover from a sports injury
Physical Therapy can also provide patients with information about how they can avoid a repeat of the injury or condition that has caused the pain in the first instance. So using physiotherapy can help patients to retain their health and also to have core stability and inner strength. It is also about much more than exercises; physiotherapy has definitely moved on!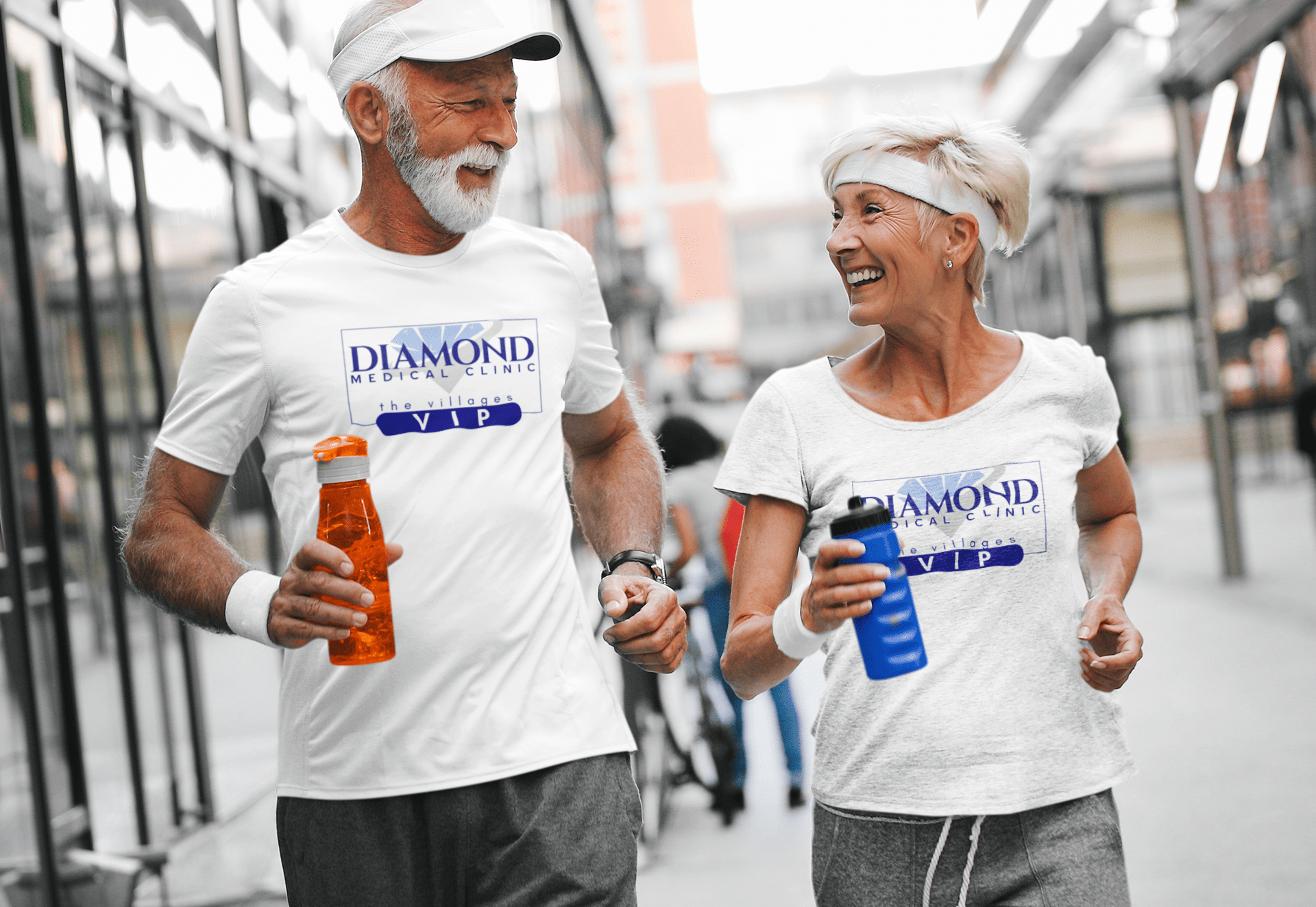 PERSONALIZED PHYSICAL THERAPY AT DIAMOND MEDICAL CLINIC
Same Day & Next Day Appointments Available. No Referrals Necessary!
Even though a lot of people might suffer from the same uncomfortable conditions, they may feel it differently. For example, if two people have sciatica, they may have the same symptoms, but it may impact them in various ways. This does not signify that one can tolerate pain more than the other, but it does signify that each person is unique and has individual bodies and individual issues.
Physical Therapy is all about constructing a personal care plan that effectively treats the root cause of the problem.  Our integrative medicine care plans may incorporate aspects of exercise and stretch routine to help a particular person, rather than a general set of exercises for a larger group. Therefore, each individual receives a multi-disciplinary assessment, with physiotherapy playing a major part in evaluating the single patient and devising a solution to ensure that they recover their health as soon as possible and that the condition or injury does not reoccur.
Specialized exercises tailored to individual needs, combined with extensive and detailed support, can greatly expedite the healing process. Patients can keep in regular contact with our care team, so that they can participate in their recovery and have a sense of control over the program. 
No more jumping through hoops with endless pain clinic programs that don't work. Contact the doctors at Diamond Medical Clinic to get the care you deserve. Call now to request your complimentary consultation.
Request Your Complimentary Phone Consultation Today >
Call Diamond Medical Clinic For Fast Pain Relief . No Referrals Needed. 
BEST PHYSICAL THERAPY TREATMENT FOR EVERY PAIN RELIEF
Physical therapy employs a variety of tools and techniques to achieve the desired results. Occasionally, combining two distinct therapies can be more advantageous than using just one. Shockwave therapy is useful in mitigating inflammation, pain, and swelling by reducing the emission of inflammatory mediators from cells at the target site. The sonic waves deliver pulsations which permeate the aching tissues and halt the inflammatory cells, subsequently stimulating the recovery process through the activation of cellular repair. Ultimately, the array of treatments that a physiotherapist can offer in conjunction with tailored exercises or stretching can now promote healing in ways that were previously inconceivable.
Frequently Asked Questions About Physical Therapy