Do you have UTI systems? Call us! Same day telehealth appointment available!
Do you need refill on Viagra or other meds? Call us!
Integrative Medicine Services For Chronic Pain, Anti-Aging and Sexual Health
Serving The Wesley Chapel, San Antonio, and Tampa Bay Communities.
About Diamond Medical Clinic | Wesley Chapel | Florida
Welcome To Diamond Medical Clinic
Discover the Diamond Medical Clinic at our new medical clinic located in San Antonio FL, shared by DRIPBaR Wesley Chapel.
The expert medical doctors at Diamond Medical Clinic specialize in the Science of You[th] by offering the latest treatments and techniques for precision pain relief, hormone optimization, sexual health, and medical weight loss.  As our patient, you can expect confidential treatment options offered by board-certified medical doctors at our innovative, shared care space. 
Contact us today to book your appointment.
DISCOVER INTEGRATIVE MEDICINE IN SAN ANTONIO, FL
Our integrative medicine clinic is conveniently located a short drive from both Tampa and St Petersburg, Florida.  We now offer regenerative cell signaling therapies including Shockwave Therapy as a revolutionary new alternative to prescription drugs and surgery for a variety of medical problems such as erectile dysfunction, chronic pain, and neuropathy.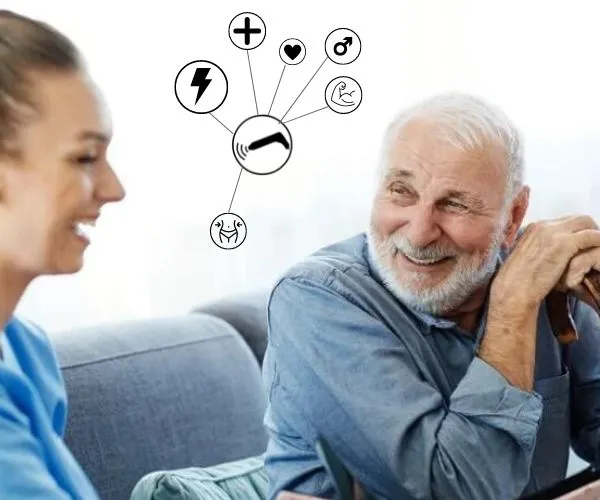 Our board certified medical doctors evaluate each patient's unique needs and help you explore a range of medical treatment options. We can help you explore non-surgical and needle-free options to manage pain, enhance sexual wellness, and reduce cellulite or post cancer surgery scar tissue addition to offering traditional healthcare services to our local community in The San Antonio FL. Contact us today to request your new patient consultation and discover your care opportunities.
Our Integrative Medicine Services :
At Diamond Medical Clinic, we offer cutting edge therapies and technology that can heal and renew your body.  We lead with safety in mind and our focus is to help you avoid unnecessary surgeries and prescription medications.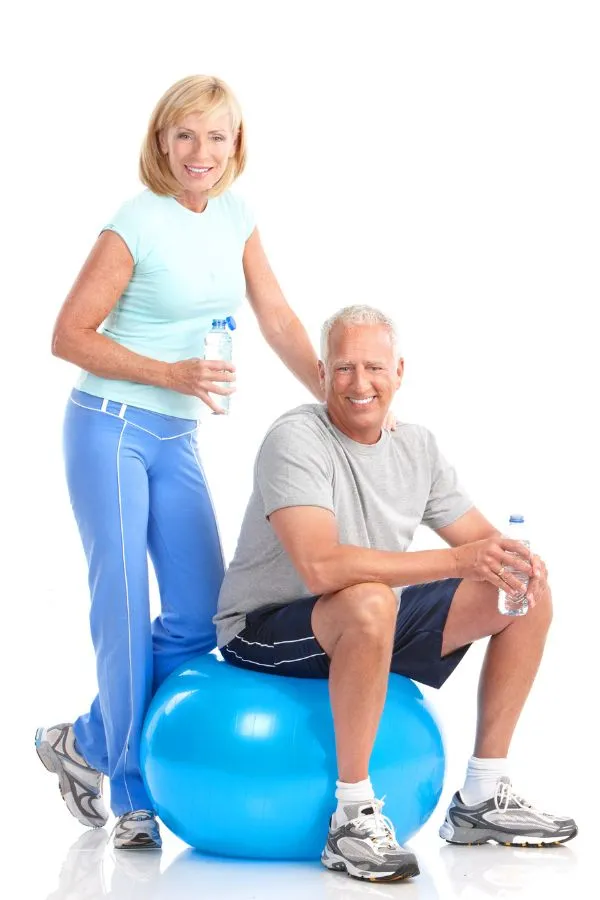 A BREAKTHROUGH
SOLUTION FOR
BETTER ERECTIONS
Click The Button And Answer 5 Simple
Questions and Qualify For A FREE Consultation!
ABOUT OUR INTEGRATIVE MEDICINE APPROACH
"Integrative medicine incorporates elements of complementary and alternative medicine into comprehensive treatment plans alongside solidly orthodox methods of diagnosis and treatment." (Source: NCBI) We offer men and women the most innovative treatments available in central Florida to help restore their natural function and improve their quality of life by supporting natural healing with  integrative medicine.  Watch this video to discover what integrative medicine can do for you.
Look And Feel Your Best With IV Drip Therapy
ASK ABOUT OUR ADD ON BOOSTERS & ADD-ONS WITH IV THERAPY IN WESLEY CHAPEL
DIAMOND MEDICAL CLINIC PATIENT TESTIMONIALS
I felt welcome here at the Diamond Clinic. The doctors were kind and very helpful. The office is easy to find. It's a relaxing environment and they helped me so much! I recommend this place to everyone.
I've been visiting the Diamond Medical Clinic for a few months and I'm feeling GREAT! I'm full of energy and have gained muscle mass, plus my libido has improved with their integrative medicine plan. The office is incredibly professional and has a modern medical feel. The staff is so friendly, they always remember your name and you're treated like a person, not just a wallet. I'd definitely recommend this clinic!
Very pleasant and affordable. Dr. Shrestha is incredibly thorough and the shockwave therapy worked super fast for me. Thank you all, see you next week.
I had never had a consultation like this before, and I didn't know what to expect. I felt really comfortable and at ease speaking with Dr K and the rest of the Med team. He walked me through my lab results and we talked about my meds then we discussed all my options, recommending what he thought would work best for me. Then, he gave me a really detailed after visit plan with what to do next, and told me to come back in two weeks for a follow-up appointment. When I came back for my follow-up, he looked at my labs again, gave me the good news and an updated extended plan. I wish there was a pharmacy in the clinic but I am happy with the care I received at the clinic. Affordable, easy to book my appointment, good people.
I had right shoulder pain for more than a year. I could hardly move my shoulder. Anti-inflammatory meds weren't helping. Luckily, I found this clinic. After only 3 shockwave treatment sessions, I felt great relief on my shoulder. I had full range of motion and pain was almost gone. I am able to do things which I couldn't do before and get back to my normal self. I am able to play tennis again. I highly recommend this clinic to everyone. They also offer weight loss treatment. I am planning to try that next.
We'd love to hear your story and look forward to earning your 5-star reveiw.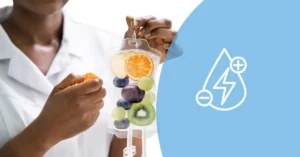 3 Main Electrolytes Benefits Electrolytes are minerals that conduct electricity when dissolved in water. They are essential for many bodily functions, including: Maintaining fluid balance. ...
Read More
CONNECT WITH OUR INTEGRATIVE MEDICINE DOCTORS
START YOUR HEALTH JOURNEY TODAY