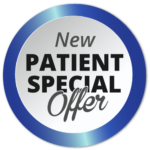 Shockwave Therapy New Patient Specials In San Antonio, FL
*Book Your Free Phone Consultation Today
What Is Shockwave Therapy?
Millions of individuals experience musculoskeletal ache on a daily basis, for which Extracorporeal Shockwave Therapy (ESWT) can provide relief. This technology, which is frequently used by Olympic athletes and football teams in the premier league, is extremely potent in relieving pain and aiding in healing. Shockwave therapy stimulates the body's natural healing response, and has been demonstrated to be efficacious in treating the underlying pathology as well as providing speedy symptomatic relief.
Shockwave Therapy Is A Multidisciplinary Treatment Option
Before providing a customized treatment plan that will be the most effective for your situation, your Shockwave Therapy specialists at Diamond Medical Clinic will take the time to fully comprehend your health issues and your goals. Shockwave therapy has shown to provide a significant clinical advantage for many conditions:
Say goodbye to pain and get started on your road to recovery with Shockwave Therapy just like the elite athletes at top football clubs.
Book Your Consultation Today >
How Does The Shockwave Therapy Device Work?
Swiss Shockwave Therapy creates pulsating mechanical energy waves that is deeply targeted at the painful muscle to alleviate your pain fast and enhance blood flow to the area. It also has a beneficial effect on the tissue, making other treatments more successful.
Chronic pain can be caused by scar tissue or adhesions that form in tendons, ligaments or soft tissue after an injury. The Swiss Shockwave Therapy effectively resets these chronic problems, as it often puts pressure on nerves that can cause pain. Breaking up the scarring and adhesions reduces the pressure on the nerve and enhances the circulation to the area, allowing the body to heal more effectively. Additionally, it will help improve your limited range of motion and activates cellular regeneration.
How Effective Is A Shockwave Therapy Treatment?
In clinical studies, about 91% of patients reported successful results, including a decrease in chronic pain, increase in mobility, and other health improvements. Roughly 80% of all patients report satisfaction with the results of this treatment. (Material Socia-Medica)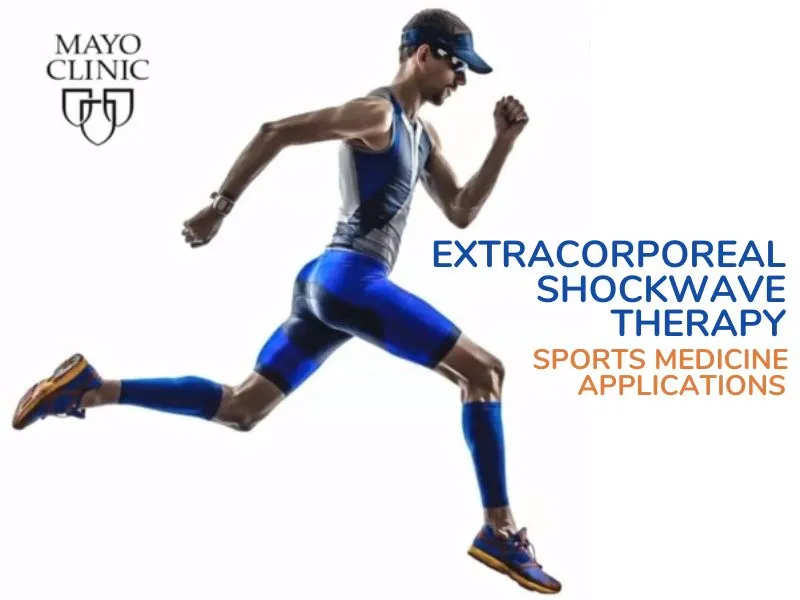 Mayo Sports medicine practitioners embrace benefits of extracorporeal shock wave therapy
Sports Medicine Department
As a professional biohacker, I apply technology to make my body more efficient while exploring the fringes
of science and medicine
Article Featuring Ben Greenfield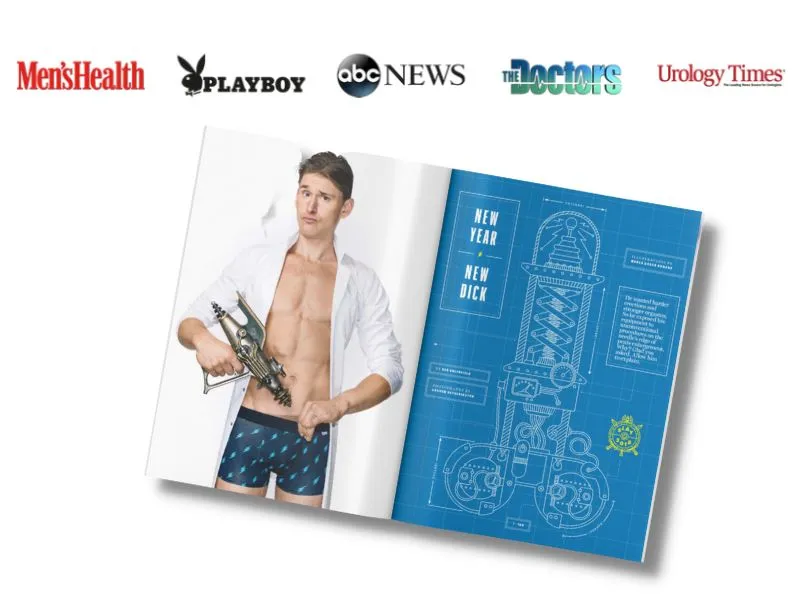 What To Expect During Shockwave Therapy
Some patients report mild discomfort and immediate relief after the first treatment. However, the effects are most prominent after the second or third treatment. Your clinician will be able to help you through this process as every patient based on their condition may respond differently. Shockwave therapy is clinically validated to be safe and shows no dangerous side effects long-term. (Science Direct) 
Shockwave Therapy Applications Include:
Shockwave Therapy
For Precision Pain Relief
Call Diamond Medical Clinic Today
How many treatments are required on average?
For some individuals, the positive effects may become apparent after only 1 or 2 treatments. On average, 6 to 12 sessions are necessary to manage most medical issues, though certain cases may require up to 9 treatments. For situations requiring a maximum of 12 treatments, it is suggested to take a break half way through to give the body time to heal, regenerate, and recover.
Can I continue playing sports or normal physical exercise after Pressure Wave Therapy?
Engaging in physical exercise stimulates metabolism and the regenerative processes in the body. It is advisable to carry out physical activities in accordance with the instructions given by your shockwave therapist. Generally, shockwave treatment has a positive outcome and there is no need to take a break from regular activities.
An International Story Of Shockwave Therapy Success
Shockwave Therapy, also known as Extracorporeal Pulse Activation Treatment (EPAT), Extracorporeal Shockwave Therapy Technology (ESWT) and Shockwave Therapy (SWT), was developed after Haeusler & Kiefer's first non-direct contact disintegration of a kidney stone in 1971. (ISMST) 
This is a non-invasive procedure which utilizes a series of high-peak acoustic wave pulsations generated by the shockwave device to be applied directly to the injured tissue. Shockwave Therapy works by stimulating the body's metabolism and increasing blood circulation to the damaged area, thereby accelerating the healing process.
Clinical Benefits Of Shockwave Therapy
Not sure if shockwave therapy is right for you? Contact Us to request your complimentary consultation and the doctors at Diamond Medical Clinic will answer all of your questions.
Shockwave therapy units reach a therapeutic penetration depth of up to 6 cm* for Radial Pressure Wave devices Shockwave devices impact tissue at the surface level down to deeper depths of penetration to treat a wide range of pathologies.
On average, shockwave therapy normally consists of 6 treatments to help produce effective clinical outcomes. Typically, treatment times last for 5 minutes, allowing the treatment to easily fit into any busy schedule.
Shockwave therapy is an easy and effective treatment alternative for many patients to prevent or delay needing surgery or needing to use opioid medications.  The ease of use and affordability make it valuable addition to care plans.
Frequently Asked Questions And Answers About Shockwave Therapy