SPORTS INJURIES can be frustrating and debilitating for athletes, but the good news is that they can be effectively treated with shockwave therapy at Diamond Medical Clinic in San Antonio, Florida. Our team of experienced professionals is dedicated to helping athletes get back to their best, and we offer state-of-the-art shockwave therapy to help speed up the recovery process and get athletes back on the field or court as soon as possible. So if you're an athlete, looking for top-quality sports injury treatment, come to Diamond Medical Clinic and get the care you need to get back in the game.
Call Diamond Medical Clinic Today
WHAT IS SHOCKWAVE THERAPY?
Millions of individuals experience musculoskeletal ache on a daily basis, for which Extracorporeal Shockwave Therapy (ESWT) can provide relief. This technology, which is frequently used by Olympic athletes and football teams in the premier league, is extremely potent in relieving pain and aiding in healing. Shockwave therapy is a non-invasive treatment that uses high energy sound waves to stimulate the body's natural healing response, and has been demonstrated to be efficacious in treating the underlying pathology as well as providing speedy symptomatic relief.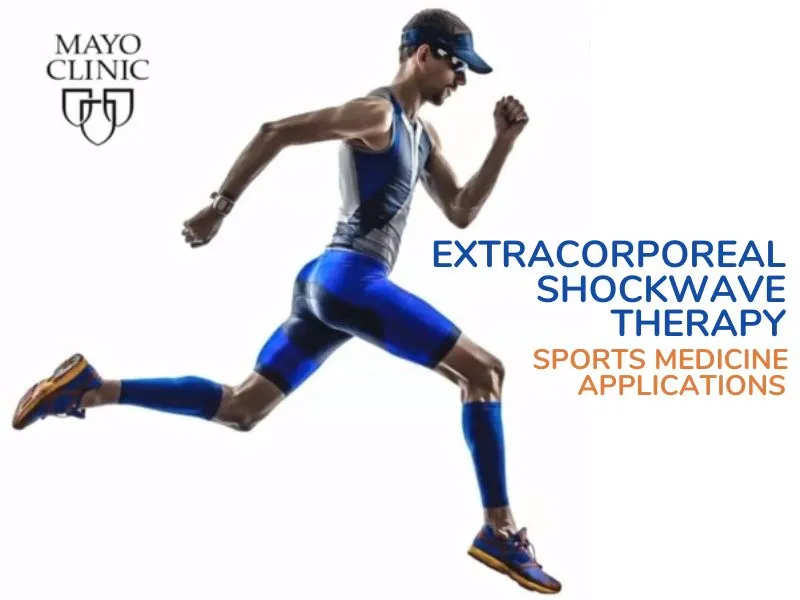 Mayo Sports medicine practitioners embrace benefits of extracorporeal shock wave therapy
Sports Medicine Department